3 Tips To Help You Save More Money During Tax Season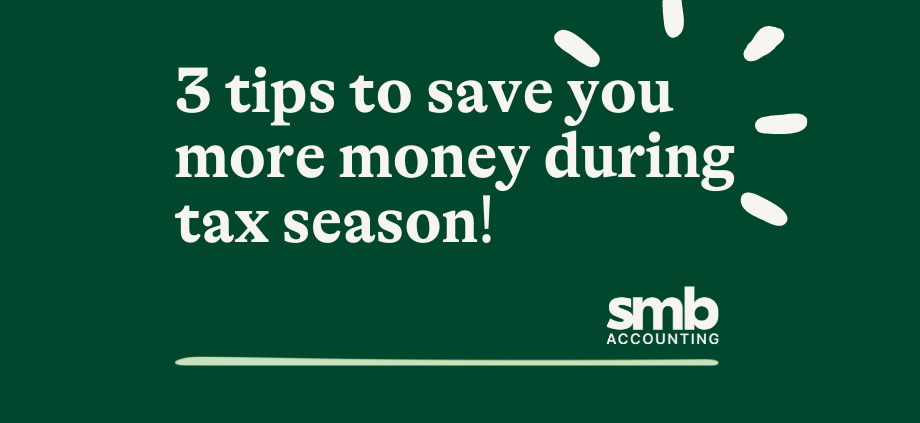 Taxes are nothing to be excited about, and for many people, it is nothing but a hassle. Plus, it is an activity where individuals lose money, so it isn't something people look forward to. However, what is to be excited about is the many ways one can reduce the taxes one has to pay overall. In other words, there are many tactics to save money on taxes, and it all starts even before tax time arrives!
Today, we're going to share various tips on how you can prepare yourself for tax time to maximise savings:
1. Don't Forget To Donate
Every donation that's over $2 is tax-deductible. As such, it is a great idea to give back to the community, and donating itself is a sensible way to spend your money. After all, not only do you better the organisation or group you contributed to, but you also build your reputation as a company that cares. 
That said, remember that when you do get your refund, know that you won't see your donations come back immediately. It'll come back slowly as a percentage, and the amount will come off your taxable income.
2. Claim Anything Job-related
Most of the things you purchase that are job-related can be claimed. For instance, an office chair, an office table, a new printer, and the like that are all used for work can be claimed. Even things that are partially used for personal and commercial use as a vehicle can also be claimed, but you just need to make sure that you properly calculate the amount to be deducted.
If you are unsure whether an item you purchase can be claimed, hold on to the receipt. You can reach out to an accountant to help you understand whether it is claimable.
3. Get Your Expenses in Before June
June is when tax time starts, and for any expenses that come after June, you're going to have to wait a full year before you can claim on them. As such, if at all possible, get all the expenses in before June. 
Remember, the only way you're going to get your expenses in before June is if you've put in the hard work of ensuring they do in the first place. If you find yourself falling behind or becoming a little too relaxed with your record-keeping and the like, then it is time to remind yourself to step up.
Conclusion
Tax is never easy, and many people easily get lost trying to stay on top of their taxes, let alone trying to claim from it. If you are facing the same issue, chances are you might run into tax issues that lead you to costly consequences and limit how much savings you can make. Following the tips above can help, but consider hiring an accountant if you still find yourself lost amidst tax seasons! Their expertise can help you stay on top of your taxes all year round, and when the time comes for tax time, they can ensure that you meet all your tax obligations and make the most out of your savings!
SMB Accounting offers various small business accounting packages and other services such as audits and tax returns to help small companies maintain their financial well-being. If you are looking for accountants at Sunshine Coast to help you with tax returns, work with us today!
https://www.smbaccounting.com.au/wp-content/uploads/2021/10/Copy-of-DIRECTOR-ID-Blog-Posts.png
600
920
teamsmb
https://www.smbaccounting.com.au/wp-content/uploads/2021/11/logogreen.png
teamsmb
2021-10-29 16:24:01
2021-10-29 16:44:40
3 Tips To Help You Save More Money During Tax Season