4 Tips to Help You Maximise Your Tax Returns Every Year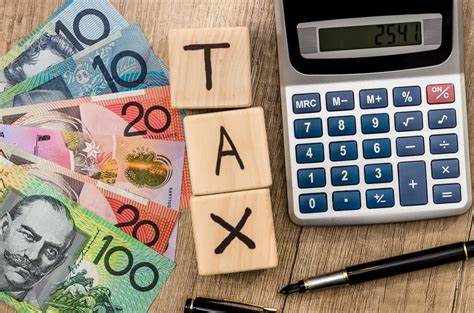 Tax season is one of the most stressful times of the year. No one will argue that tax returns have always been a difficult thing to manage. This is why hiring a tax consultant is pretty much a requirement if you don't wanna miss out on receiving potential deductions. With that being said, you also shouldn't be complacent just because you've hired an accountant to help you with your tax returns as there are still ways to increase your tax returns and make the most out of your refund.
There are small changes you can make that will help you get the most out of your tax returns and will make submitting your tax returns easier than it has ever been before. If you want to know more about this, read on for four tips to help you maximise your tax returns every year!
Prepare Your Taxes Early
A lot of the stress that comes with doing your taxes stems from the time constraint. Doing your taxes near the cutoff can put a lot of undue pressure on you. Aside from being stressful, rushing to beat the deadline makes mistakes more likely to occur. This can cause even more problems for you down the line. To avoid this, we suggest that you prepare your taxes as early as possible. Be sure to give your tax consultant all the information and documentation they need as soon as it becomes available to you.
Determine Your Tax Bracket
Aside from preparing early, working out your tax bracket accurately will also help you maximise your returns. The tax bracket that you are in will determine your tax obligations. Now, it's important to note that tax brackets aren't always the same year-to-year. This is a common mistake that people often make, as they falsely assume that they are in the same bracket they were in last year. To avoid this, be sure to review the individual and married income tax rates to truly know where you stand and what your obligations are when it comes to your tax bracket.
Review Your Deductions
While it may be obvious, it is something that has to be said: review your deductions. Failing to claim deductions is a missed opportunity as you could potentially be saving yourself a significant amount of money. We suggest checking with the Australia Taxation Office to see which deductions you qualify for.
Create and Use a Receipt System
Lastly, being more organized with your receipts is a great way to maximise your tax returns. While it may seem trivial, tracking and saving receipts is one of the best ways to save money during tax season. Instead of stuffing your receipts in random places, we suggest creating a system for them that allows you to organize and keep track of any and all relevant receipts. And while you can opt to physically organize them, we suggest making use of an app that allows you to digitise receipts as they tend to be more secure and easier to manage.
Conclusion
We hope these tips prove to be useful when it comes to helping you maximise your tax returns. Remember, doing your taxes doesn't have to be stressful. By taking the time to be more organised and prepared, you make things infinitely easier for yourself.  
If you're looking for an accountant in Caloundra to help you with your business's finances, SMB Accounting is here to help. We offer various accounting services, such as individual tax returns, small business accounting, SMSF audits, trust account audits, special financial statements, and more. Learn more about how our accountants can help your business today!
https://www.smbaccounting.com.au/wp-content/uploads/2021/07/OIP-2.jpg
313
474
teamsmb
https://www.smbaccounting.com.au/wp-content/uploads/2021/11/logogreen.png
teamsmb
2021-07-16 09:28:57
2021-07-19 19:19:13
4 Tips to Help You Maximise Your Tax Returns Every Year