4 Important Tax Deductions That You Have to Know About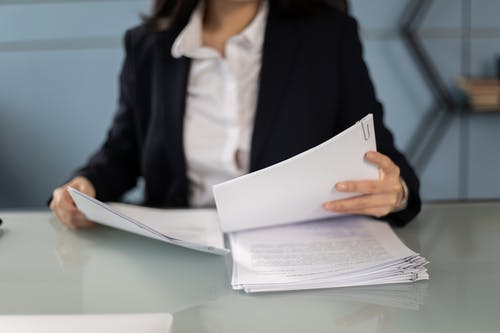 While we often take it for granted, taxes are incredibly important. This is why you'll want to invest an ample amount of time to make sure that you get everything right. Failing to be thorough when it comes to taxes will surely lead to you losing a significant chunk of money.
When it comes to doing taxes, one of the most important things that you'll want to focus on is deductions. Through deductions, you'll be able to minimize the amount that you have to pay in taxes. The tricky thing about this is that people tend to either forget or are completely unaware of the deductions that they are eligible for. This is why we thought it would be useful to put together a brief refresher on this subject. If this is something that you're interested in knowing more about, read on for a list of four important tax deductions that you have to know about!
Tax Agent Fees
Many of you may not know this but the fees that you pay to a tax agent or a tax consultant are actually tax-deductible. This means that if you made use of their services while preparing and lodging your tax returns last year, then you are able to cite it as a deductible. And while this won't completely offset the costs of the services, this is another incentive to make use of professional services when filing for your taxes.
Union Fees
If you're part of a union, you'll be glad to know that your union fees are tax-deductible as well. To add to this, members of groups that are related to your profession that charge a fee for membership are also granted a tax deduction on the fees that they have to pay.
Work-Related Car Expenses
For those of you who have to drive around in your personal vehicle in order to perform your duties at work, we'd like to remind you that all car-related expenses can be a tax deduction. This includes but is not limited to fuel, maintenance repair fees, and other costs attached to using and maintaining a car. Now, there are two methods for calculating this deduction. You can either keep a 12-week logbook or you can make use of the cents per kilometre method. The cents per kilometre method derives the deduction from the total kilometres travelled in your car while you are doing work that generates income.
Home Office Expenses
Lastly, it's important to note that your home office expenses are also tax-deductible. And while this may not be relevant to some of you, people who spend a considerable amount of time working from home will surely benefit from this. You can claim the cost of using your personal computer for work as well as any equipment or tools that you need for your job. If you work to spend all of your work hours at home, you can also claim the occupancy cost of your home office space as a tax deduction.
Conclusion
We hope this article proves to be useful when it comes to helping you with your taxes. While this may seem like a lot to take in, be sure to keep all of this information in mind as it will surely make a difference when it comes to doing your taxes. Feel free to refer back to this article whenever you have any questions about tax deductions.
SMB Accounting has knowledgeable tax consultants who can help you get started with taking care of your tax refunds. We make sure that our clients use their tax refunds wisely, and we also offer other services such as accounting and business advice. Contact us today for a consultation!
https://www.smbaccounting.com.au/wp-content/uploads/2021/10/pexels-photo-6077497-1.jpeg
333
500
teamsmb
https://www.smbaccounting.com.au/wp-content/uploads/2021/11/logogreen.png
teamsmb
2021-10-16 02:01:20
2021-10-16 02:02:11
4 Important Tax Deductions That You Have to Know About