5 Traits That All Good Business Accountants Possess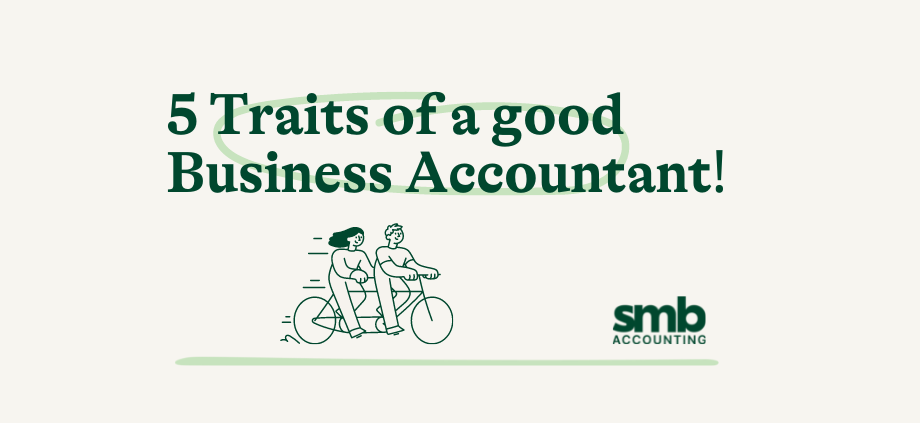 Business accountants play a critical role in the success of any business. They are responsible for managing financial information, preparing financial statements and reports, and providing financial advice to business owners. As such, it is essential for business owners to ensure that their business accountants possess certain traits that will make them successful in their roles. To help you find the right business accountant, here are five traits that all good business accountants should possess.
1. Attention to Detail
As a business owner, you know that accuracy is key when it comes to your finances. After all, even a small mistake can have major consequences. That's why it's so important to have a good business accountant who is meticulous and takes the time to pay attention to even the smallest details.
A good business accountant understands that every detail matters and will take the time to double-check their work to make sure that everything is correct. This attention to detail can make a big difference in the accuracy of your financial records and can help you avoid any costly mistakes.
2. Analytical Skills
Business accountants must be able to analyze financial data and draw meaningful insights from it. They must be able to identify patterns and trends in the data, as well as identify potential weaknesses in a business's financial position.
Patterns and trends can be found by looking at financial data over time. This can help identify areas where a business is doing well, and areas where improvements can be made. For example, if a business's sales have been increasing over the past year, this is a positive trend that can be used to make decisions about future growth. However, if a business's expenses have also been increasing at a similar rate, this could be a cause for concern.
3. Problem-Solving Skills
Good business accountants must be able to identify problems and devise creative solutions to solve them. They must be able to think critically and strategically in order to best advise their clients.
4. Communication Skills
Business accountants must be able to communicate effectively with their clients, colleagues, and other stakeholders. Indeed, good communication skills are essential in order to be a successful business accountant. This is because they need to be able to clearly convey information and explain financial concepts in a way that everyone can understand. You also need to be able to listen to others and understand their needs and concerns.
5. Integrity
Good business accountants must always act with integrity and professionalism. They must be honest and ethical, and always put their clients' best interests first. 
Conclusion
These five traits are essential for business accountants to possess in order to be successful in their role. Business owners should always make sure that their business accountants have these qualities before hiring them. By doing so, they can be sure that their business's financial information is being managed in the most effective and efficient way possible.
If you're looking for a reliable business accountant, then you've come to the right place. SMB Accounting is fast becoming one of the leaders in Australia when it comes to providing accounting services. As an accounting firm serving Brisbane, Sunshine Coast, and Fraser Coast, we help clients by providing business advice, taxation, and XERO/MYOB/Quickbooks consulting. Whenever you need help managing your income tax returns or keeping your finances in check, SMB Accounting is the one to call. Contact us today to get started.
https://www.smbaccounting.com.au/wp-content/uploads/2023/02/A-new-kind-of-accounting.png
600
920
teamsmb
https://www.smbaccounting.com.au/wp-content/uploads/2021/11/logogreen.png
teamsmb
2023-02-10 18:04:44
2023-02-10 18:22:58
5 Traits That All Good Business Accountants Possess