Xero for Small Business: Boost Efficiency and Streamline Accounting with Cloud Technology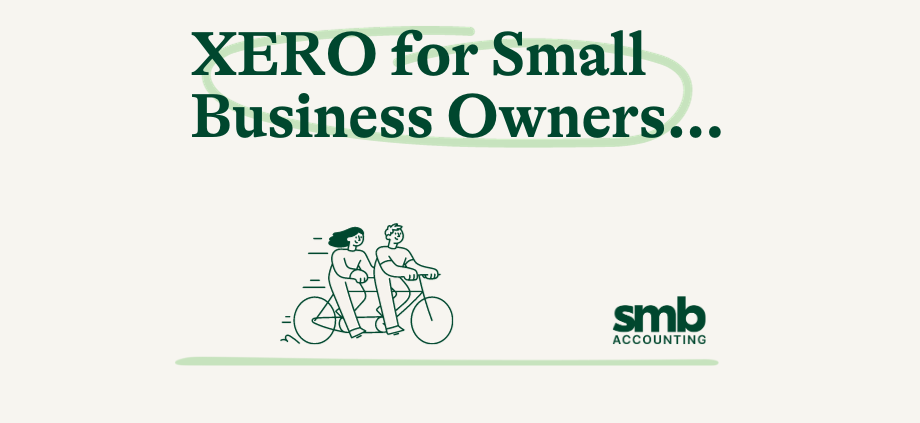 In today's ever-evolving business landscape, efficient and accurate financial management has become increasingly crucial for small business success. Fortunately, advances in technology have led to the emergence of innovative cloud-based accounting solutions, like Xero, designed to streamline financial processes and improve overall business management. SMB Accounting recognises the transformative potential of Xero for small businesses, and we are committed to offering educational, informative, and helpful content to guide entrepreneurs in leveraging this cutting-edge technology for financial success.
Xero is a powerful accounting software, offering an all-in-one solution to simplify and automate various financial management tasks for small businesses. By adopting Xero, businesses can bid farewell to time-consuming manual processes, and instead enjoy a more efficient, informative, and collaborative approach to accounting. In this article, we will explore the features and benefits of using Xero, including real-time financial insights, seamless integrations with other business tools, and efficient collaboration between team members and financial advisors.
Whether you are just starting your small business journey or looking to streamline your existing financial management processes, implementing Xero can unlock new heights of efficiency and growth potential. Let SMB Accounting guide you in understanding the full potential of Xero for your small business in Australia, as we share valuable insights, practical guidance, and expert recommendations to help you master this powerful cloud-based accounting solution.
Harnessing the Power of Xero for Small Business Accounting Success
Real-Time Financial Insights: Make Informed Decisions with Up-to-Date Data
One of the most significant advantages of using Xero for your small business accounting is its ability to provide real-time financial insights. With Xero, you can access up-to-date financial data anytime, anywhere, empowering you to:
Monitor your cash flow and track income and expenses with ease, helping you identify patterns and trends in your business.

Stay on top of overdue invoices and bills, enabling prompt action and improved cash flow management.

Make informed decisions based on accurate, real-time financial data, enabling strategic planning and proactive business adjustments.
By staying connected to your financials with Xero, you can ensure smarter decision-making and enhance your small business's financial health.
Seamless Integrations: Streamline Operations with Xero's App Ecosystem
Xero's robust app ecosystem allows for seamless integrations with a wide range of business tools tailored to various industries and operational needs. By integrating Xero with other software solutions, you can create a unified, end-to-end management system for your small business. Xero integrates effortlessly with apps catering to various business functions, including:
Invoicing and payments: Simplify invoicing processes and enhance payment options for your customers.

Inventory management: Gain better visibility and control over your stock levels and sales data.

Payroll and employee management: Streamline employee onboarding, scheduling, and payroll processing.

Business intelligence and reporting: Analyse key performance indicators and generate customised reports for improved decision-making.
Combine Xero with your choice of add-on applications to create a tailored solution that meets your small business's unique needs, enhancing efficiency and streamlining operations.
Efficient Collaboration: Work Better Together with Secure, Cloud-Based Access
Xero's cloud-based platform promotes efficient collaboration between team members and financial advisors. By utilising Xero's multicurrency, multi-user features, small businesses can experience the following benefits:
Secure access to financial data from any device, enabling team members to stay connected and informed.

Easy collaboration and transparent communication between you, your team, and your accountant or bookkeeper, ensuring everyone is on the same page.

Improved decision-making, as financial advisors can access real-time data and provide expert advice based on the latest financial information.
By fostering efficient collaboration, Xero allows small businesses to operate more effectively and make better-informed financial decisions.
Stay Compliant with Ease: Xero Keeps You Up-to-Date with ATO Regulations
Compliance with Australian Taxation Office (ATO) regulations is a critical aspect of successful small business management. Xero simplifies tax compliance for Australian small businesses by offering:
Built-in ATO compliance: Xero incorporates the latest Australian tax rates, rules, and reporting requirements, ensuring your financial reports are compliant and accurate.

Automatic updates: Xero continuously updates its software to keep pace with changes in ATO regulations, ensuring peace of mind for small business owners.

Streamlined electronic lodgements: Xero integrates with the ATO's systems, enabling efficient electronic lodging of Business Activity Statements (BAS) and Single Touch Payroll (STP) reporting, making tax reporting less time-consuming and more accurate.
With Xero, staying compliant with ATO regulations becomes more manageable, allowing you to focus on growing your small business.
Empower Your Small Business with Xero and SMB Accounting
Embracing the power of Xero for your small business accounting needs can revolutionise the way you manage your finances, save time, and make informed decisions. By leveraging real-time financial insights, seamless integrations, efficient collaboration, and simplified tax compliance, Xero provides a comprehensive solution that promotes small business success.
If you need an accountant in Sunshine Coast, let SMB Accounting be your trusted partner in harnessing the potential of Xero for your small business in Australia. As Xero experts, we can guide you in selecting, setting up, and mastering Xero to improve your business's efficiency and financial performance. Get in touch with us today to find out how we can help you unlock the full benefits of Xero and achieve lasting success for your small business.
https://www.smbaccounting.com.au/wp-content/uploads/2023/10/Xero-for-Small-Business.png
600
920
teamsmb
https://www.smbaccounting.com.au/wp-content/uploads/2021/11/logogreen.png
teamsmb
2023-10-20 06:00:18
2023-10-23 08:59:16
Xero for Small Business: Boost Efficiency and Streamline Accounting with Cloud Technology