5 Starting Tips Startups Can Utilise to Improve Overall Growth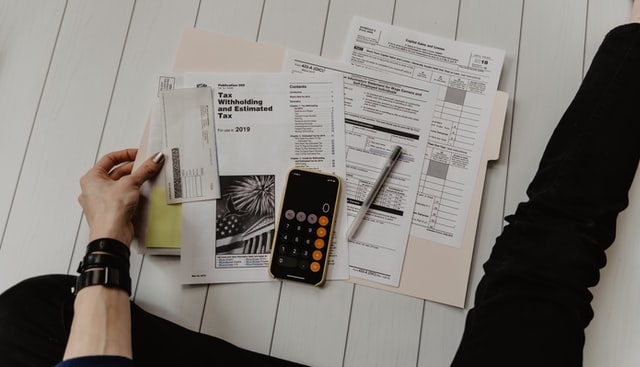 Startup companies and small and medium enterprises (SMEs) might feel the excitement when launching their business for the first time. Finally putting a business out to be exposed to the world is incredible and gives proprietors a sense of fulfilment. However, many entrepreneurs who invest in their startups often never make it to a full-scale company, often due to financial preparation failures.
Running a company is more than just driving returns on investments and pushing for growth; it entails plenty of work on the money side of things. One thing that can save most startups is investing in small business accounting services to tackle taxation, budgeting, financial audit processes, and other related matters. Here are some startup tips that SMEs can use based on what professional accountants believe are the most important for growth:
Find Out Your Business Structure Straight Away
Many options must be considered when investing your time and resources into a startup, starting primarily with how the business will operate. First off, you'll have to consider what business structure you plan to implement, whether it is a sole proprietorship, company, trust, or partnership. These will generate different results towards your future business goals, so consider the way your company will operate to get the best results. Many small business accounting professionals can often help startups decide which method best suits their model. 
Consult Professional Services Before Setting Up
Various startups often launch without considering the bigger picture of business management and operations. It takes a particular degree of preparation to ensure that all documents and registration files are in place, ensuring that no issues arise throughout each year. Tax consultants can help with the annual bookkeeping and records for duties to be paid, while other accountants can provide business plans and growth strategies to push a startup into a good position. 
Budgeting Matters Off the Bat
Many SMEs fail to consider their budgeting blueprint from the get-go, which often leads to cash flow issues and finances in the future. All businesses run on money, and every local enterprise has to pay taxes annually to continue operations. However, when you don't prioritise budgeting, you can easily lose money, and the whole business structure will collapse. Investing in a tax professional's services can help structure a financial plan to help small businesses with various investments. 
Create a Financial Management System
Using software and other tools, tax consultants and professionals can effectively manage a company's books. By implementing a personal financial management system for a business, you'll save plenty of time and remove the stresses of dealing with money matters. Payroll, tax document management, and financial audit processes can be done quickly using software that automates and removes the manual procedures that can cause costly mistakes. 
Build Connections With Other Business Entities and Owners
Startups can make it big with a broader range of connections. Knowing people and having a good network of friends and business partners can help with business growth. It also builds good habits and strengthens proprietors' mindsets knowing that business is a constant learning field. Having the right people around and building connections with others will help your startup grow past the initial stages. You can even run B2B marketing to work together and strengthen your presence on the market. 
Conclusion
Startups are the lifeblood of the modern business market, as some of the best companies come from the minds of individuals that are dead-set on making it in the world. With various startups filling gaps that people need to complete tasks, it is also just as essential to ensure that businesses survive past the initial phases of life. 
SMB Accounting is a small business accounting firm home to various tax professionals and other entities ready to help startups succeed past their growing phases. If you need financial audit procedures or different strategies, get in touch with us to learn more about finances and business operations. 
https://www.smbaccounting.com.au/wp-content/uploads/2021/01/kelly-sikkema-xoU52jUVUXA-unsplash.jpg
367
640
teamsmb
https://www.smbaccounting.com.au/wp-content/uploads/2021/11/logogreen.png
teamsmb
2021-01-22 05:51:20
2021-01-22 05:51:59
5 Starting Tips Startups Can Utilise to Improve Overall Growth